Modern WordPress Web Development
Advantage of Dynamic Website
We have heard of websites, do we know how we built websites, what types of websites available? There are two types, static and dynamic websites. So, the website can be either static or dynamic depending upon the requirement of the client. The static website includes collection of static files with no server side or database at backend whereas dynamic website requires server side and backend database to access the data. For building a proper website through WordPress, a person should have a strong foundation in PHP, HTML, CSS and JavaScript. WordPress development requires minimum code and can add functionality which are not available through the plugin given.
WordPress website can be built for ecommerce with help of WooCommerce, blogging sites, E-learning website, event website, professional portfolios. By the help of endless custom plugins and themes, we could create creative websites.
WordPress Website - More Benefits
As we know WordPress websites are widely created, but do we know we can monetize with the website we have? Yes, we can generate revenue with the help of various plugins available. The WordPress website has its main advantages. Building a website require a professional experience, as it should be easy and user friendly. To stand out of the box, choosing the right domain name which is very unique, utilizing the power of social media, quality of the content always speaks and keeping SEO in mind. Apart from these, WordPress websites are open source, anyone could access the server. There is always an issue with security in terms of plugins.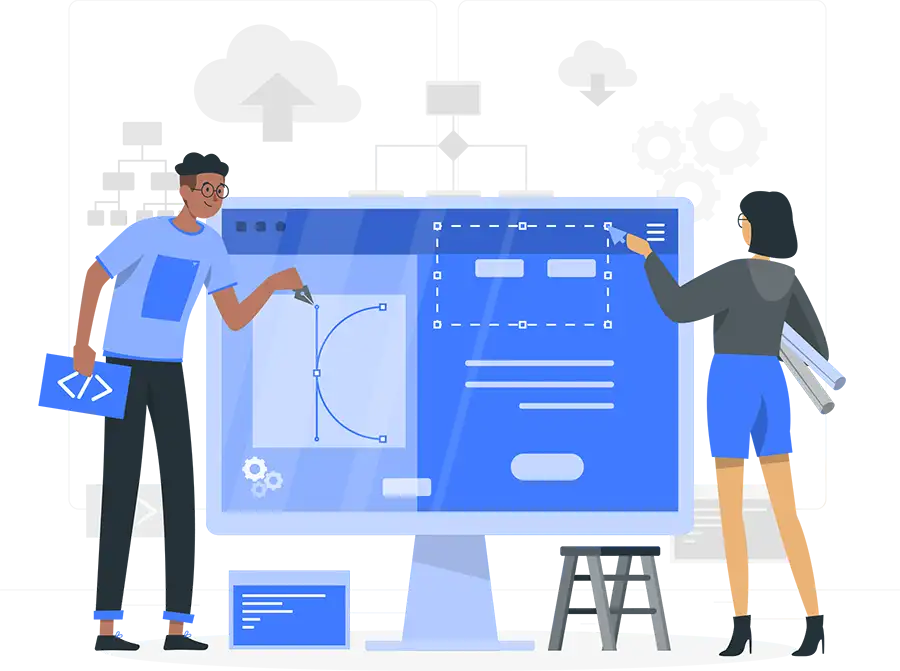 Dynamic and E-commerce websites
We build dynamic websites and E-commerce websites with the help of WordPress. At last, for developing a website, the cost depends on the content of the website, developing from scratch, scope of work, technical complexity, front end design, end date of the project taken or time period given for completing the particular website, performance, scalability and future maintenance.